Engineering Innovation & Transformation
We are a small business and minority-owned engineering firm in Maryland leading the IT industry with proven performance and innovative design, development, and integration services. We lead agile-based digital transformations delivering sleek, intuitive, user-focused solutions.
SBA 8(a) / Federal CAGE Code: 6JQ35 / DUNS Number: 032071962 / NAICS: 541511 / UEI #: MULXJ7PTSLH8 /
541511: Custom Computer Programming Services

(Primary)

541512: Computer System Design Services
541513: Computer Facilities Management Services
541519: Other Computer Related Services
541330: Engineering Services
541690: Other Scientific & Tech. Consulting Services
518210: Data Processing, Hosting, and Related Services
511210: Software Publishers
541611: Admin. Mgmt. & Gen. Mgmt. Consulting Services
611420: Computer Training
325413: In-Vitro Diagnostic Substance Manufacturing
423450: Medical, Dental, and Hospital Equipment and Supplies Merchant Wholesalers
541712: Research & Development in Physics, Engineering, and Life Sciences (Except Biotechnology)
541715: Research & Development in Physics, Engineering, and Life Sciences (Except Biotechnology)
UEI Number: MULXJ7PTSLH8
Program Manager POC: Sean Booker / 443.300.3001 x700 / pmo@bookerdimaio.com
Engineering Solutions for You
We strive to provide excellence in engineering in the areas of Software Development and Computer Engineering. With an expertise in Computer Engineering and experience delivering tailored solutions to Federal and Commercial Customers, our goal is to provide top quality applications with superior quality.
Booker DiMaio's CompleteCloud Platform
Old, ineffective IT departments are last year's solution. Get the most cutting edge, streamlined, and effective services with Booker DiMaio's CompleteCloud platform.
CompleteCloud is a cutting edge, cloud-based IT platform that replaces traditional, outdated IT services. CompleteCloud holistically manages all your business's cloud networking and computing, hardware, core software, internet, backup, and security. Want to see how CompleteCloud can be tailored to you? Contact us today!
Happy Clients
"If people like you they will listen to you,
but if they trust you they'll do business with you."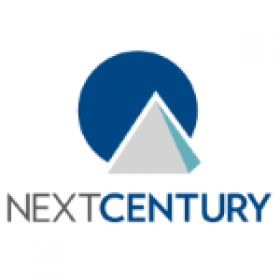 "(We) have worked closely with Booker DiMaio since December 2011, and in our several years of close interaction, (we) have found their performance and reputation to be top notch. Next Century considers Booker DiMaio one of our most-valued small business partners because our government customers consistently rave about the quality and performance of their engineers on our contracts."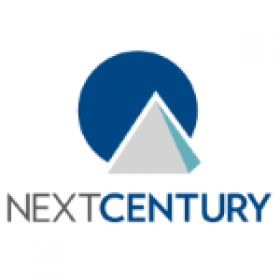 "Through our partnership with the Booker DiMaio team, we will continue to provide exceptional service for our customers and further solidify the synergies between our two firms. (We) wholeheartedly support Booker DiMaio and would recommend their services to other contracting firms in the future. Next Century Corporation values our partnership with Booker DiMaio and looks forward to their continued support."
"They (Booker DiMaio) have provided excellent service to our organization in support of CMS-QIP. (We've) worked collaboratively with Booker DiMaio for the past three years (since 2016). Not only have they been a key player on our team, but the team has provided exceptional technical leadership and outstanding software engineering/development for the federal end-client, The Centers for Medicare & Medicaid Services (CMS)."
"As a valued partner, Booker DiMaio has provided sound solutions and excellent deliverables for our Firm's customers. From their work on multiple CMS contracts ranging from custom JAVA-Based Software Engineering/Architecture/Development of ESRD (End-Stage-Renal-Disease), QIP (Quality Imporovement Program) measurement calculator for increasing overall performance and efficiency, CROWNWeb (Consolidated Renal Operations in a Web-enabled Network) web-development construction/enhancements, to strategic implementation multi-project solution from inception to production of a database change management and migration solution to assist in critical multi-tier deployments across disparate environments and software versions, saving both CMS and the Prime Contractor money and man-hours from the traditional deployment methodology; Booker DiMaio has consistently delivered on their Firm's motto to provided 'Excellence in Engineering'."
Our Engineering Work
We work hard to provide the best solution, at the best possible price. Moreover, we strive to ensure we meet all of the business needs of our clients, showcased here is a window into our holistic solutions' approach.