Booker DiMaio has partnered with ServiceNow, currently the most effective resource for artificial intelligence (AI) and machine learning. The ServiceNow platform brings the latest technologies directly to your doorstep with real-world applications that make your business run more smoothly while cutting your costs. Want a free consultation? Email us at contact.us@bookerdimaio.com.
Real-World Application Examples
From AI virtual assistants to optimized search results to connected workflow silos, ServiceNow represents the latest in direct AI benefits for growing enterprises.
What is Generative AI?
ServiceNow is offers today's latest, yet proven technology that really works. Generative AI goes beyond traditional AI as it expands its capabilities to a variety of critical use case forms, applying the benefits all across your organization's processes and continuously, exponentially improving.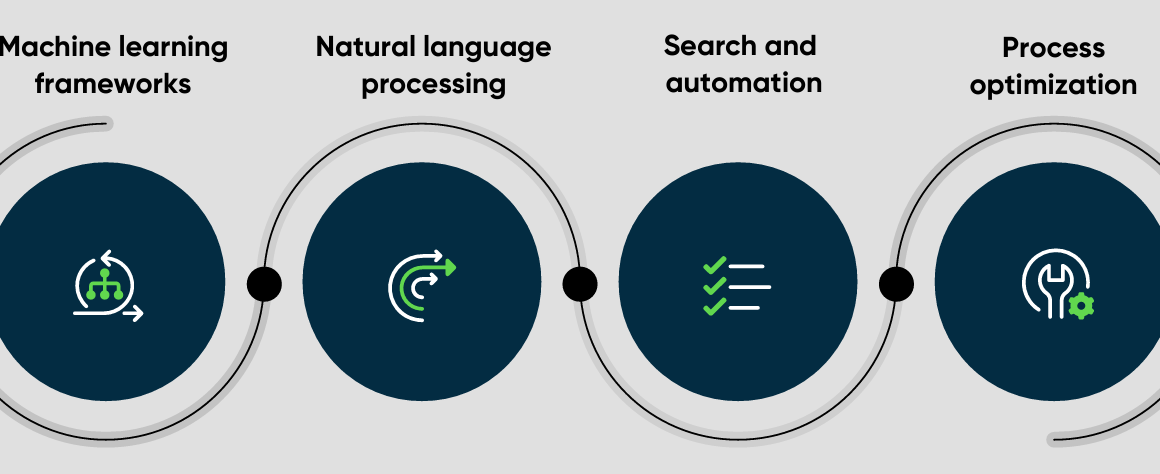 How Does it Work?
It starts with supervised learning, where humans train the algorithms on certain patterns and behaviors to look out for. The machine then analyses data to predict future behaviors and is honed by humans to be incredibly accurate.
Then, unsupervised learning takes place where the machine sorts through massive amounts of information, identifying patterns and interesting relationships without guidance.
As the machine continues to analyze data, humans provide feedback on accuracy and the machine continuously improves its output through this reinforced learning. Throughout the process, the algorithms are growing and adding to their training. This machine learning and artificial intelligence is what powers the capabilities of today's technologies.
Particularly complex and multilayered algorithms use deep learning to mimic the human brain and create solutions or outputs to particularly difficult problems. This level isn't always as flexible and applicable for every company, but it offers exciting opportunities for what will come next.
How Can it Help Me?
ServiceNow's dynamic and flexible services bring these highly effective technologies to bear on your biggest pain points and inefficiencies. They can analyze data to ensure compliance, create workflow automations, connect information silos for optimized integration, and predict future behaviors for a number of processes. This reduces man hours spent manually completing tasks or translating data, reduces the need for manual audits or information processing, reduces training, and reduces your overhead costs across the board. All while making your organization more efficient and productive.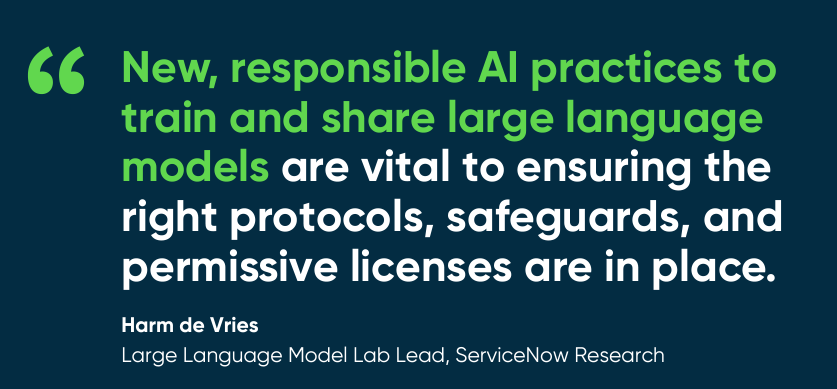 New Services Announced
ServiceNow recently launched their latest offerings across IT Service Management (ITSM), Customer Service Management (CSM), and HR Service Delivery (HRSD). Specifically, their case summarization service will be transformative for how HR departments conduct their operations:
Case summarization uses generative AI to read and distill case information across IT, HR, and customer service cases, including customer or incident details, previous touchpoints, actions taken by involved parties, and the eventual resolution, to create case summary notes in seconds.
Simplifying this "mandated‑but‑manual" process can allow for quicker hand‑offs between internal teams, help increase productivity, and create more streamlined resolutions for customers and employees alike. Additionally, by simplifying these manual processes, employees can focus on more complex assignments and projects.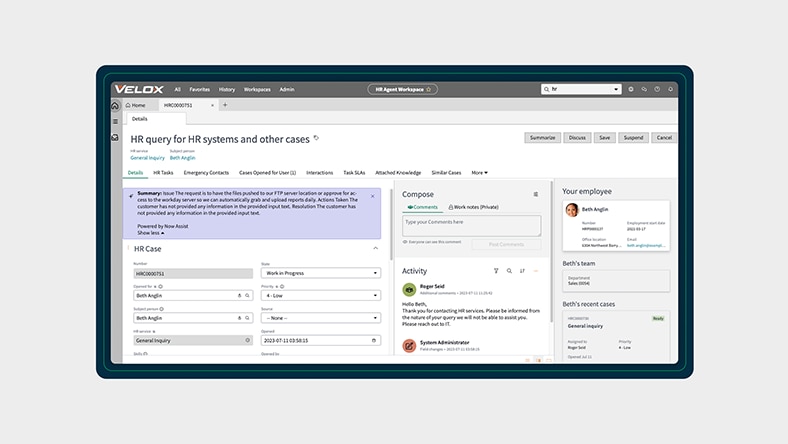 Explore ServiceNow
Want to learn more? Explore these additional resources and reach out to us at contact.us@bookerdimaio.com when you're ready for a free, no obligation consultation.
💻 See more real use cases here.